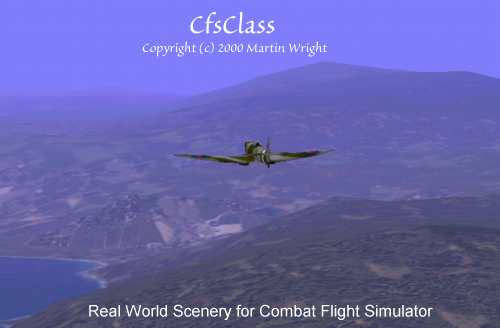 CfsClass is a development of the CfsTmap program specifically aimed at, and optimised for, the rapid creation of high quality Classlist type terrain from GTOPO30 DEM elevation data. It can be used with manual elevation setting but that is not the intention. Using the AutoDEM features it is perfectly possible to create very large, realistic Elevated Mesh sceneries based on Real World data in an extremely short time.
This program requires the full CfsTmap package be installed first. It shares the support files and tools of CfsTmap and requires the Scasm 2.39 package (included with the base CfsTmap package) in order to compile scenery. CfsTmap can be obtained from the CfsTmap page.
In order to allow features like the placing of CFS Runways and creation of AFD menu entries and Classlists you will need the appropriate tools. Some come with the original CfsTmap package but the latest versions and new tools are available from the Tools page.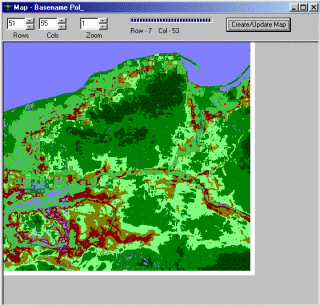 NEW for 4.00.28 - Map View
| | | |
| --- | --- | --- |
| 01/05/00 | 4.00.24 | Initial Release Version |
| 28/06/00 | 4.00.28 | Added Map View |
| 05/07/00 | 4.00.29 | Improved Map View |
Download the Latest CfsClass
Download the Latest mwgfx.dll (required unless you already have it)