Combat Flight Simulator 2

Corsair F4U-1C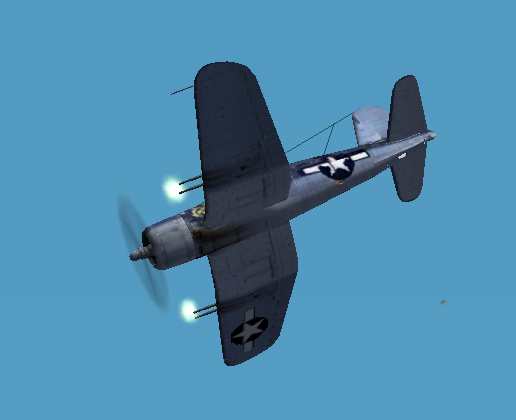 New Aircraft.cfg and additional DP for the Default Corsair that will create an additional version armed with 4 20mm Cannon.
This utilises the "wep_cannon" object in the latest Weapons_plus weapons library to implement the cannon barrels and a custom dp to provide the necessary gunstations/guns.
This will not replace the standard Corsair but will add a new F4U-1C corsair that uses the same MDL and textures as the standard one.
Note to Purists - This is just provided as an example of the way to use the wep_cannon visual object. The actual positions may be historically wrong. All positions can be altered in the dp file so if anyone wants to put together a "spot on" accurate dp they are more than welcome!

Requirements :-
You will need to have the latest Weapons_plus bgl installed. Installing this aircraft will replace your Aircraft.cfg for the Corsair so it is recommended you make a backup copy of it first.
Just unzip the archive to your F4U-1A_CORSAIR folder in <cfs2>\Aircraft\