Aerobatics in a Yak52TD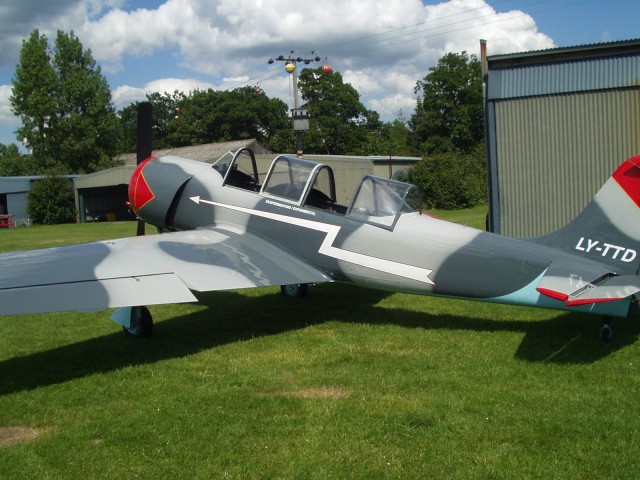 Strange the way things happen...
By a strange combination of circumstances I got offered the chance to take the air in a real aerobatic aircraft with a real aerobatic pilot. And even take the controls for some of the time.
Mark Jefferies is the leading competetive aerobatic pilot in the UK. 5 times British Aerobatic Champion (ADV and UNL). He came third in the 2002 Advanced World aerobatic championships at Murska Sabota in Slovenia and is constantly competing and displaying. He also runs a company from his farm-come-airfield near Cambridge that imports the Yak range of aircraft.
The Yak52TD is the latest 2-seater aerobatic offering from the company and we (Mungo and myself) were offered the chance of a flight in it with Mark at the main controls. It is dual control so there was every chance we would get to take the stick once in the air. My flying has so far been limited to simulators but Mungo is a pukka pilot. Needless to say we jumped at the chance.
I went up first and, in deference to my lack of experience, Mark coached me gently. After he got us off the ground he got me to take over and take the aircraft up to a working height and then through some gentle (and not so gentle) turns, climbs and dives before letting me do my first ever aileron roll (right the way round ... the full 180!!). After that he took over and we went through a long selection of rolls, loops and spins (though I suspect he was holding back a bit to keep the G forces suitable for a first-timer)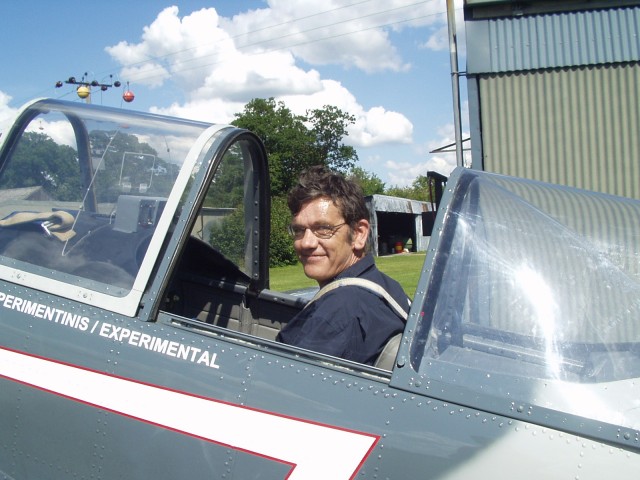 Wot no parachute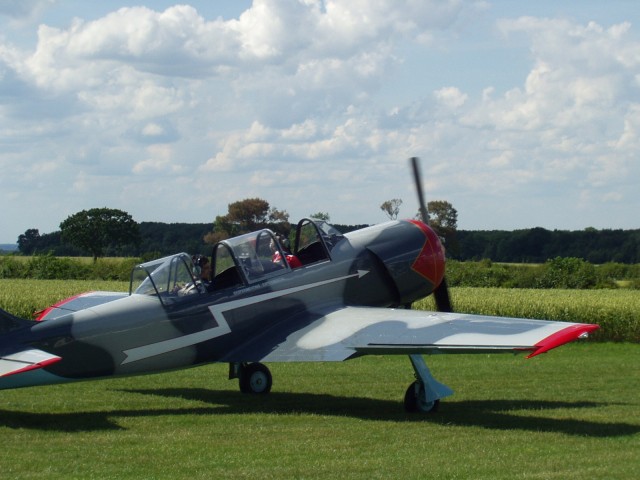 taxiing off....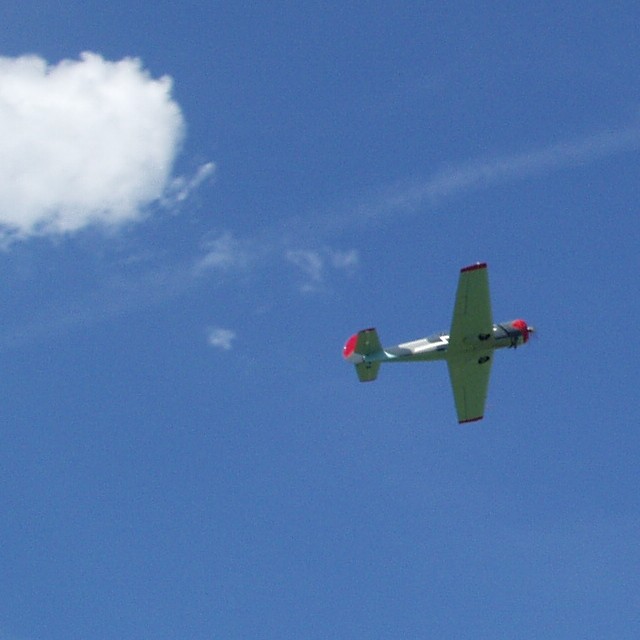 up......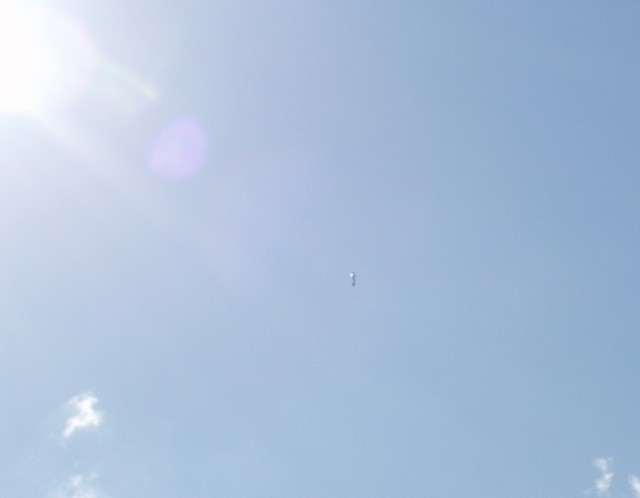 ...and up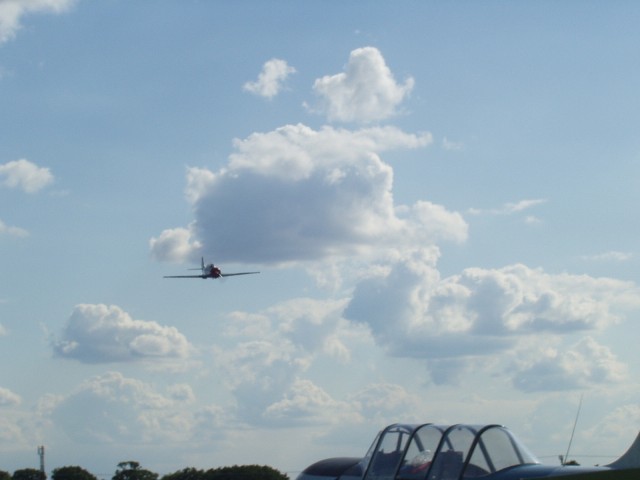 low level strafing run...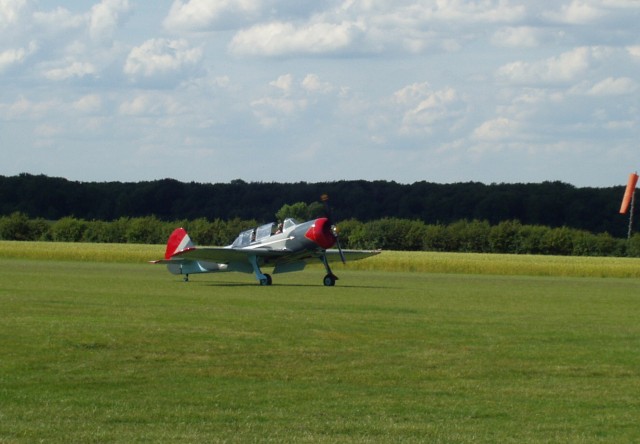 and finally down (with barely a bump)
Then it was Mungo`s turn. Unfortunately I was in the office helping to fix some problems Mark was having with Flight Simulator on his laptop so I didn`t get any decent pictures of him in the air but he got to do a lot more than me. He came down with a burning desire to take up aerobatics seriously (watch out Shoreham!)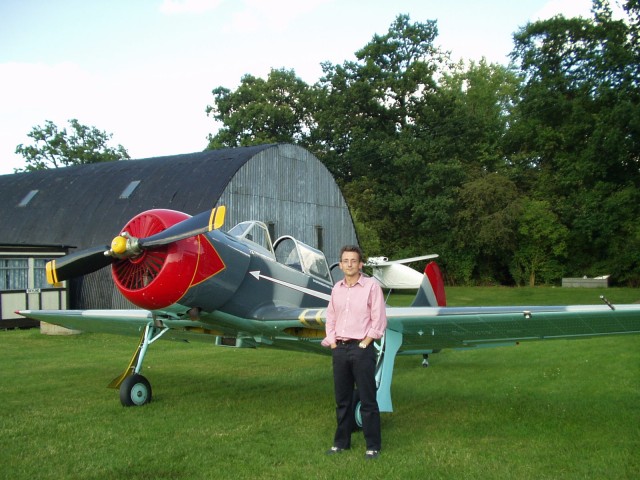 Mungo posing afterwards.
All in all a fantastic day. After our flights Mark gave a full demonstration of the aerobatics involved in a competition display when he took up the Extra 300s "Elite Twister" he uses for displays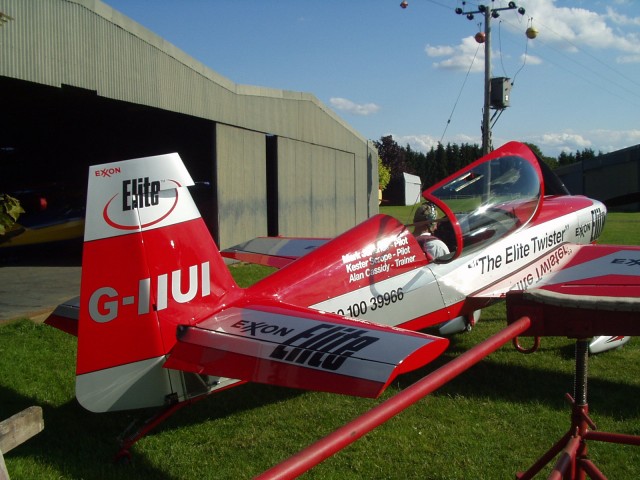 Many thanks to Mark for giving this opportunity and sparing the time (and the patience) to take a novice through the basics of aerobatics. The Yak52TD is a very easy aircraft to fly and great fun. The G forces (gentle though they were) were a revelation and something that you can never capture with a simulator. The controls are supremely simple (although in Russian) and after a few minutes I was confident that I could have flown and even landed the aircraft using just my flightsim experience.