Briefing Time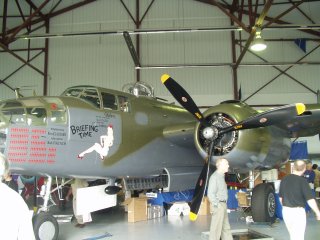 This year I had the chance to visit the Avsim show being held at the Mid Atlantic Air Museum in Reading PA.
The pride of the collection there is the B25 Mitchell "Briefing Time". A fully restored flying example of this classic bomber it is also available as a version for Flight Simulator.
One of the special prizes during the show was to win a flight in Briefing Time. The Museum rules dictate that only Museum members can fly in the museum planes so the entry for the prize draw was simple - join the museum and not only will you be helping with their work of restoring and preserving these great aircraft but you get the chance of being one of the lucky 4 to go up....
Here I must thank Tom Allensworth of Avsim for talking me into joining just a couple of hours before the prize drawing.
I must also apologise to Tom Main of Flight1. Honest Tom I didn`t mean to steal your seat.....
The prize draw was for 4 places on the plane. The first drawn got the seat "up front". The 3 runners up got to sit in the back and look out the side 50 cal. ports.
I never usually win anything so I was bowled over when my name came out as the last of the 4.
Chance of a lifetime and not something that would ever happen over this side of the water. The flight lasted for at least 30 minutes and covered a large area around the hills of Reading at low and medium level.
What follows is a selection from the pictures taken by myself and others during the flight.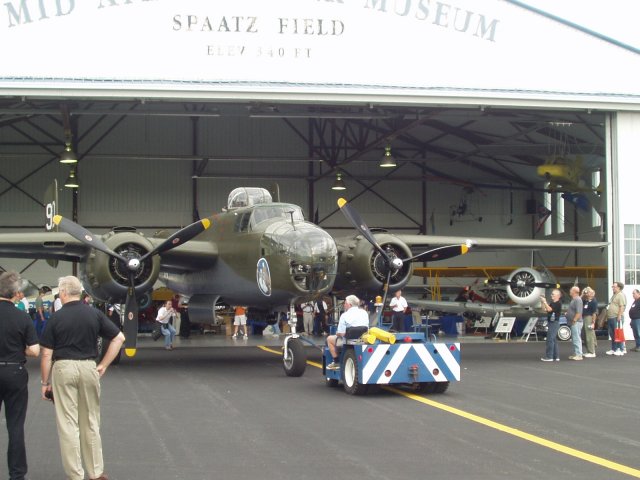 Pulling her out of the hangar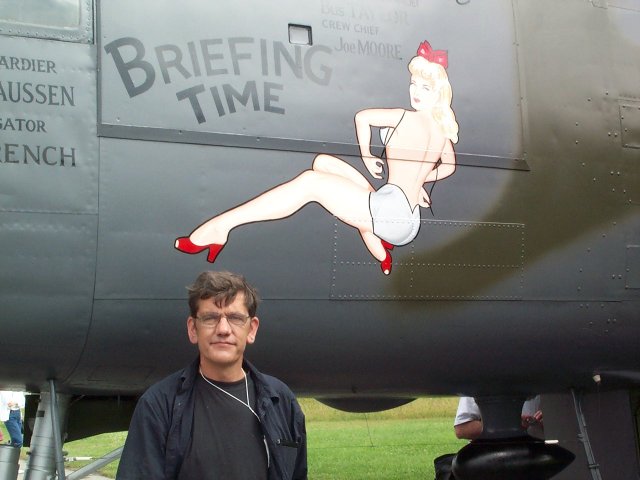 Posing....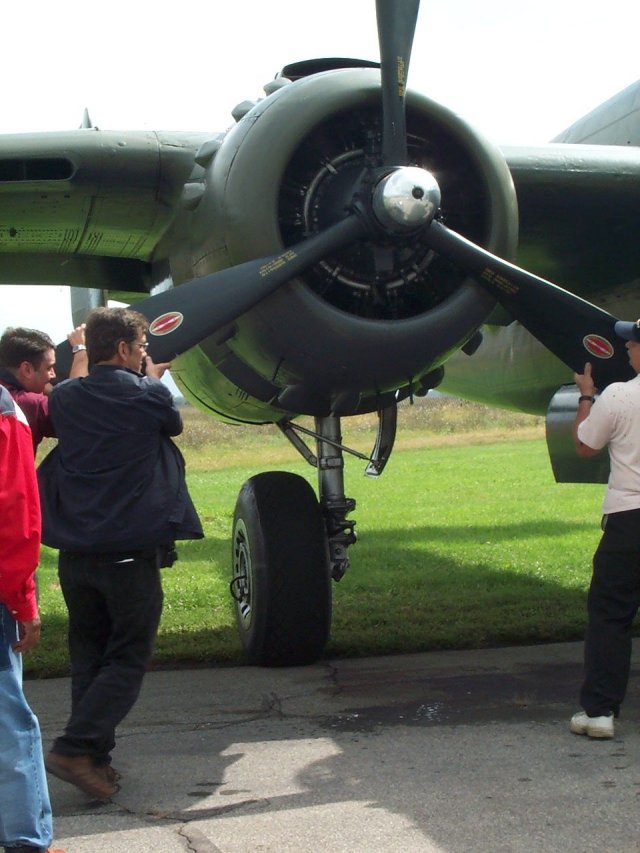 Clearing the cylinders......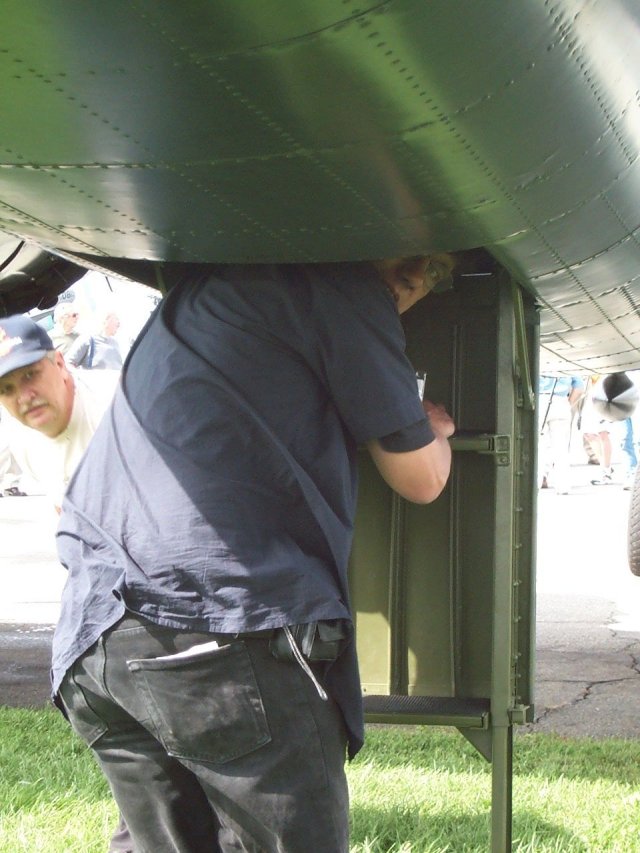 All aboard...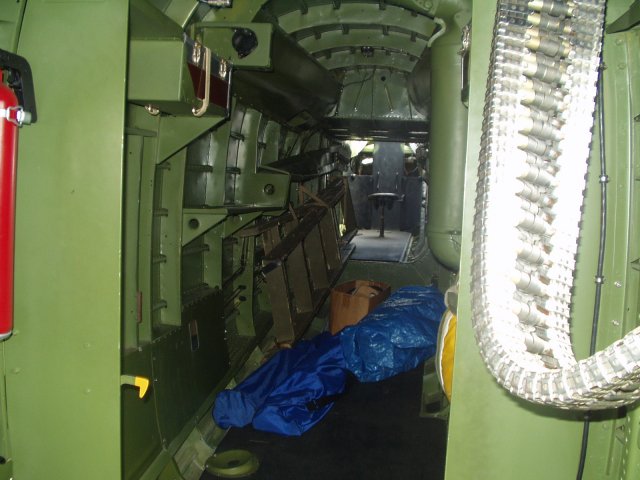 The view towards the back...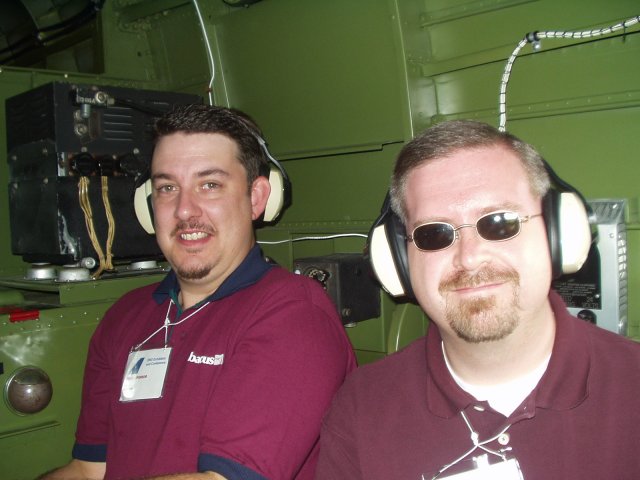 The other lucky runners up...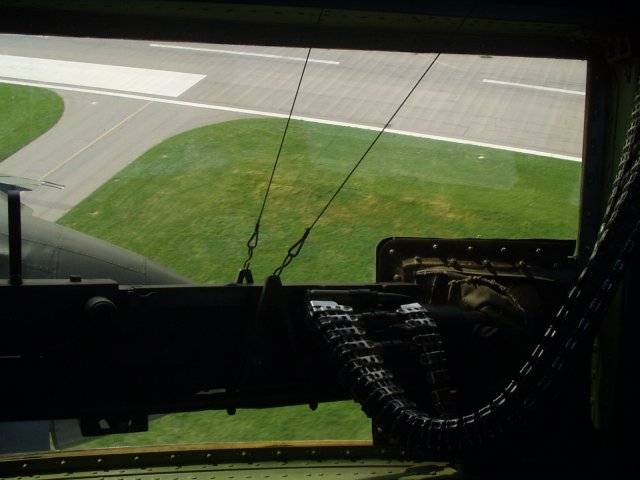 And we`re off...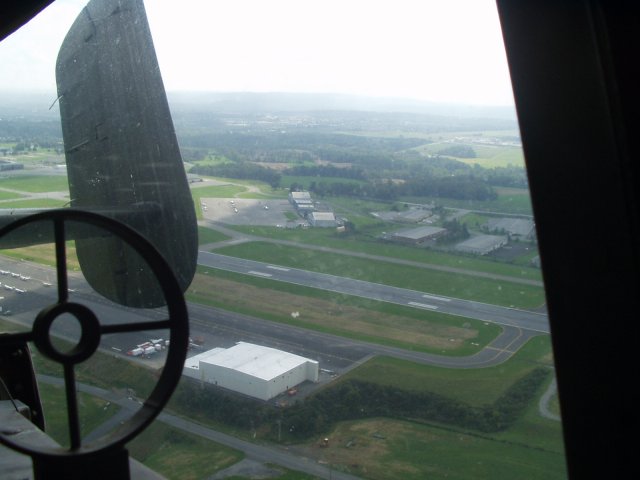 Climbing...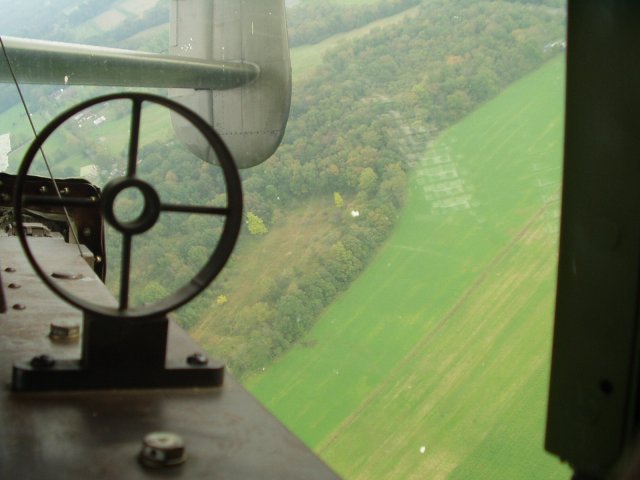 Banking....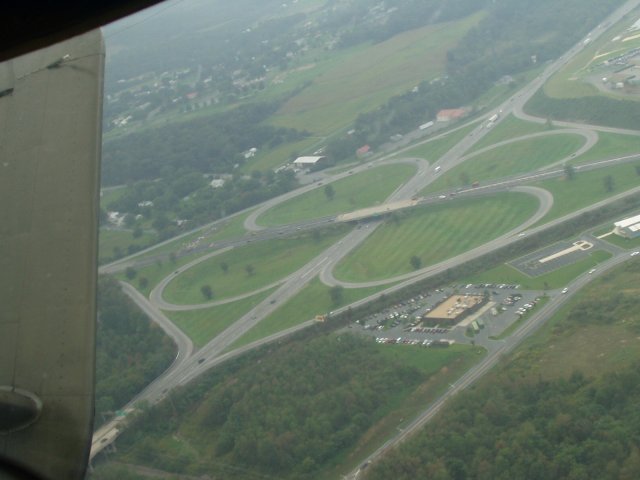 I`m looking over...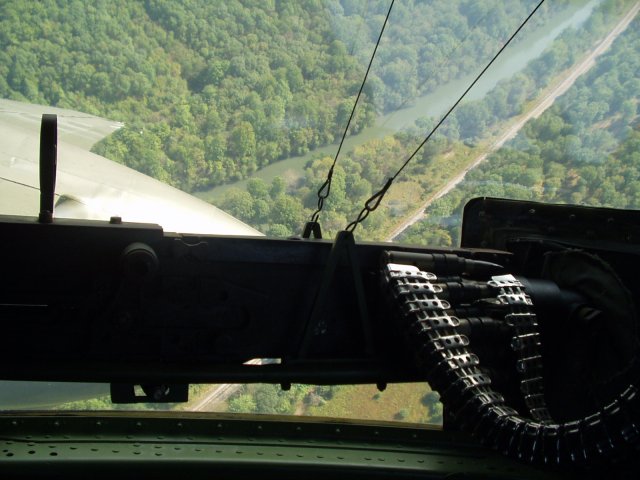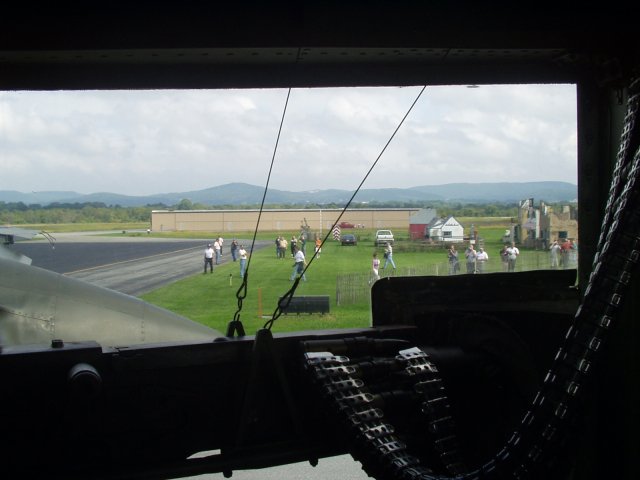 Back down again...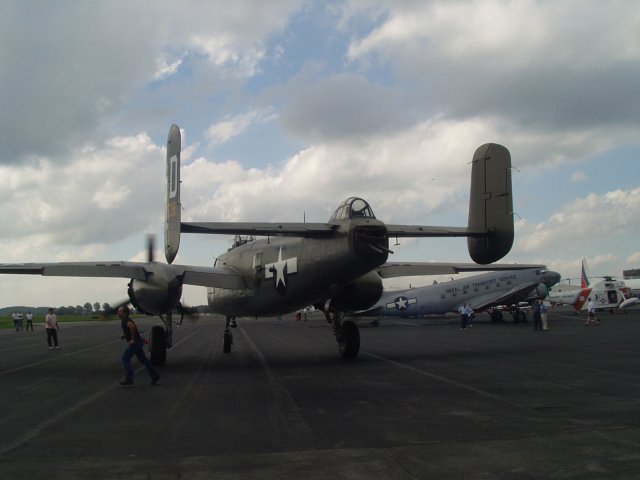 "Walk straight back under the tail as you leave..."
My thanks go to all the great people running MAAM for giving me this unique experience.
And a great thankyou to all the chaps at Avsim for putting on the show and giving us a fun week. Especially Tom Allensworth for providing the ribs and introducing us to Yeungling.....